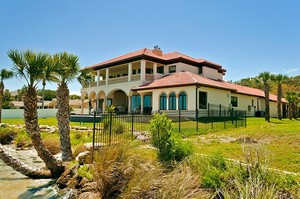 For seasonal residents who leave their Florida homes during the warmer months, deciding how to protect your home while you are away can be a daunting process. Fortunately, with the help of Lakeland windows and other storm-safe solutions, White Aluminum can provide the peace of mind you need! Just read on to learn more.
Hurricane windows for peace of mind while you're away
Nothing spoils a vacation or extended stay away quite like the concern of a big storm approaching your home, and not being able to do anything about it. Our impact-resistant windows take the worry and helpless feeling away, letting you rest easy knowing that your home is shielded against high winds, debris and even intruders while you are away.
Avoiding the pre-storm scramble
Leaving your home for an extended period of time is stressful enough - what with deciding how to handle your mail and packages, taking care of your plants and landscape and overall trying to protect your property against the unexpected. It can be hard to juggle these concerns, packing and scrambling to secure your storm shutters all at the same time. So why should you? By installing impact-resistant new windows, you never have to worry about fortifying your home against storms before you leave (or worse, calling a friend or family member to do it for you while you're out of town!).
More than just storm protection
While White Aluminum's impact windows provide protection against hurricanes and severe summer storms, they are good for so much more than damage defense. They can also help block UV rays and prevent your drapes, furniture and flooring indoors from fading, letting your interior look its best and beautiful for years to come.
From hurricane windows to storm shutters and everything in between, the team here at White Aluminum Lakeland is ready to prep your home for whatever the weather may bring... and then some! Contact us today to get started. We can't wait to work with you.