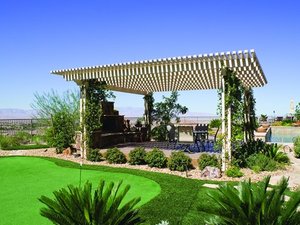 Pergolas add interest and value to your property. Discover the major benefits of installing a pergola this year.
Here in Central Florida, we're lucky to enjoy favorable weather year-round. Even on the rare cold and rainy days, it's easy to enjoy to the fullest your property. Meeting that goal is simple when you install high-quality features built with the safest and sturdiest materials currently available.
One property enhancement solution that's gaining in popularity is the aluminum pergola. Here's where you and your loved ones can bask in filtered shade. In addition, there are many uses for your pergola. Read on to discover why adding this structure to yard is the right move.
Aesthetics and Value
People who have installed pergolas on their property frequently mention the positive comments they receive from neighbors and passersby. Along with providing interest and natural beauty, plants benefit from the structure in terms of shade and a place for climbing vines to reach toward the sky.
Plus, Lakeland pergolas help define your outdoor space. Here's where you can host an outdoor gathering, provide a shady study spot for students, or hang a hammock and relax after a long day.
Fashion and Function
To that end, your aluminum pergola is one of the few home improvement features that can instantly add both fashion and function to your property. Just like sunrooms in Lakeland, Florida, this is an ideal spot for outdoor dining, poolside relaxation, and more. You could even install an aluminum pergola at a garden entrance for a bold and dramatic entrance to your backyard.
As mentioned, your pergola is constructed from high-quality aluminum that won't rust or be subject to the sometimes-heavy rains we see in Central Florida. You can choose to keep the roof of your pergola open, or even place a light screen to maximize comfort and enjoyment.
Ease of Use
Plus, aluminum pergolas are durable and low-maintenance, and cleaning is a breeze. That means you can log years of enjoyment beneath the peaceful shade of this personalized outdoor oasis.
In addition, you'll boost privacy without shutting yourself off from the outside world. Aluminum pergolas also add real value to your home, as well as curb appeal. This structure is sure to get noticed by everyone who views and passes by your property.
Versatility
Aside from the mentioned benefits, your pergola also creates ornamental interest. That makes it a dual-purpose addition — lending both art and function. Plus, you can easily add other home improvement features that perfectly complement your pergola. The key is to work with a dynamic company that can help make your dreams a reality.
For more than six decades, White Aluminum has proudly served residents just like you. Along with pergolas, we also specialize in awnings and shutters, do-it-yourself (DIY) kits, handrailing, pool enclosures, storm protection and security, and more. Through the years, we've become well-known as the premier resource for replacement windows in Lakeland and throughout the region. Contact us today to learn more about how a high-quality aluminum pergola can benefit your property.