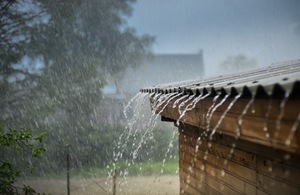 If you live in Lakeland, FL or another area with severe storms, you might know all about the hassles that come along with them. Every time a storm rolls in, you're scrambling to prepare your home and protect your valuables.
Severe storms come with high winds and heavy rains that can cause damage to your home and anything inside. To combat this, homeowners need to have access to quick and easy ways to protect their houses as storm season arrives.
There are now many accessories on the market that make storm protection easy. If you live in a high-storm area, here are some easy ways to protect your home before the next one arrives.
A Backup Generator
A backup generator is a valuable line of defense in the event of a storm, so if you live in an area with heavy storm activity, a generator should be a priority. You rely on your electrical system to keep your home functioning. Even an hour without electricity can be a big problem.
With a backup generator, you can keep your home running smoothly even when you're off the grid. It will kick in automatically when you lose power, so you won't need to worry about your lights going off or running out of hot water.
Fabric Storm Panels Can Help You Avoid Replacement Windows in Lakeland
In previous years, people would board up their doors and windows with plywood to minimize damage from a storm. However, that's time-consuming, and the aesthetic leaves something to be desired. That's why homeowners these days are using fabric storm panels to protect their houses and avoid the need for replacement windows in Lakeland, FL. Storms can easily crack and break windows, so it's important to protect them, along with your entire home.
Fabric storm panels offer many benefits because they are:
Made of translucent material
Able to roll up or fold for easy storage
Lightweight and easy
Made to be put up or taken down by just one person
These panels are made of a strong, lightweight layer of woven fabric. On top, there is a coating of geo-synthetic PVC material. Put it together, and you have a reinforced material used to cover windows and doors that provides a barrier between your home and debris or wind-blown rain. To prevent the need for replacement windows in Lakeland, fabric storm panels are a must-have.
Hurricane Shutters
Hurricane shutters are another easy way to protect your home from harsh storms. Hurricane shutters are similar to panels, but these aren't made of fabric, so they're slightly more durable.
Though you can't leave your hurricane shutters up all year, they're easy to install, which makes them the perfect solution for when storm season arrives. There are also a variety of shutters to choose from, so you don't need to be stuck with ones that make your house look bulky and unattractive.
Hurricane Boxes
Another easy way to protect your home from storms is to use bolted-down storage boxes. During a storm, flooding and high winds can send objects scattering throughout your house, damaging them in the process. A new way for homeowners to combat this is to use bolted-down hurricane boxes to store valuables when a storm is approaching. These boxes will keep your fragile objects safe and secure, no matter what the weather is like outside.

With the right tips, you can properly prepare for anything the storm season might bring.